Chair's Report to the Board
International Advisory Board Chair: Dr. Jim Christenson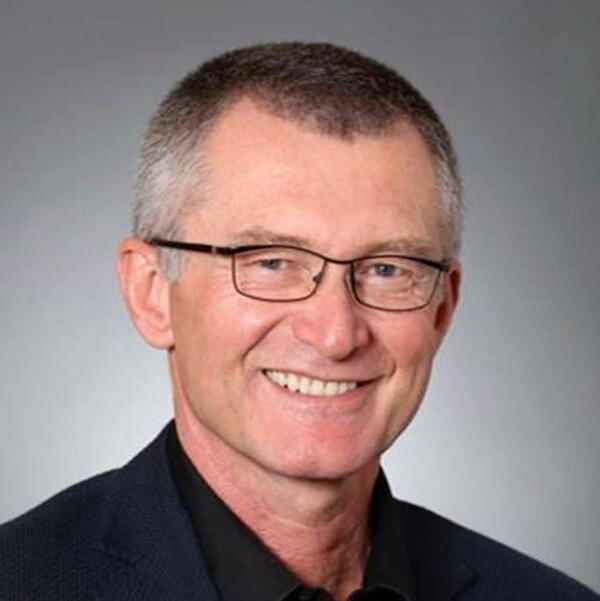 I am delighted to welcome you to the 8th Annual Schwartz/Reisman Emergency Medicine Institute (SREMI) International Advisory Board (IAB) Meeting and to this 2022 SREMI Report. It highlights selected SREMI faculty accomplishments and contributions made to improve emergency care over the past year.
The COVID-19 pandemic has continued with wave after wave of new variants causing as yet unquantified morbidity and mortality beyond those directly affected by the virus. Vaccination programs and other public health policies have mitigated some of the potential impact. Yet, emergency departments across the country are increasingly unable to provide the care that patients deserve with waits often surpassing 12 hours. There are many examples in the media of emergency patients deteriorating and dying due to delays in assessment and care. And care is often provided in a less than ideal (or even "normal") emergency environment. The consequence for all emergency care providers has been a level of moral distress never seen before, causing many to step away from providing direct care or leaving emergency care entirely.
Despite this exceptional stress on the system, and in this difficult environment, SREMI faculty and leadership have continued to grow impactful research and educational programs. Remarkably, SREMI researchers and educators have shown the world how an academic program can both grow and pivot to respond to current needs.
Leadership
Director Dr. Bjug Borgundvaag, Deputy Director Dr. Catherine Varner, and Research Director Dr. Shelley McLeod continue to be inspiring leaders during these challenging times. They have managed and supported all the SREMI faculty and staff and catalyzed their growth, while supporting the personal challenges that all in emergency care are feeling.
Dr. McLeod recently completed the Ontario Health contract to evaluate Virtual Urgent Care in Ontario during the pandemic and has been awarded another contract by the Ministry of Health to lead the POWER 3 study on emergency physician workload and flow. Dr. Varner was the recipient of a large donation to implement the Virtual Wraparound Care, a new program to support patients as they experience symptoms of pregnancy loss.
North York General Hospital and Sinai Health Collaboration
Under the leadership of Dr. Rohit Mohindra, the NYGH academic program expanded exponentially. The Board specifically mentioned that this year is an exceptional milestone demonstrating that emergency research at NYGH is now both integrated and contributing to SREMI output. Dr. Mohindra has shown how a community hospital can be an academic leader. Dr. Mohindra has built an infrastructure to support research and as part of that infrastructure is mentoring medical students and residents in research skills. Dr. Mohindra continues to lead the Training Committee in the Canadian Resuscitation Outcomes Consortium supporting graduate students and young investigators in resuscitation science from across the country.
Dr. Anton Helman's FOAMed program of EM Cases continues to be the most downloaded emergency medicine podcast in Canada, with now over 17 million downloads. Dr. Helman launched a successful first EM Cases Summit in November 2021 which attracted more than 500 emergency medicine providers from all around the world (including 100 from resource-challenged countries). The Summit's success has fueled a second conference planned for February 2023. During the pandemic, Dr. Helman pivoted Cases topics to meet the needs of providers as the epidemiology changed, vaccination programs evolved and anti-viral medications became available.
NYGH is a shining example of how a large community hospital can contribute and lead academic activities in emergency care.
SREMI Research Activities
The research output has once again been exceptional. SREMI faculty published 26 peer-reviewed publications! This impressive record included and influenced the areas of geriatric emergency medicine, general emergency medicine, cardiovascular health, COVID-19, ED administration, mild traumatic brain injury, early pregnancy, point-of-care ultrasound and the evolving impact of virtual care. Faculty who received academic research awards included Dr. Jacques Lee, Dr. Catherine Varner, Dr. Keerat Grewal, Dr. Rohit Mohindra and resident Dr. Arjun Sithamparapillai (supervised by Dr. Shelley McLeod and Dr. Keerat Grewal), demonstrating the broad strength and external recognition of the team. SREMI continues to grow its academic profile and many of the faculty were invited speakers and track chairs at CAEP 2022. The report covers more detail of the work and impact of each faculty member.
SREMI Education and Support Programs 
EM Cases (https://emergencymedicinecases.com/) by Dr. Anton Helman is disseminated with SREMI support and is very highly valued in the emergency medicine community. Anton has surpassed 300 podcasts over 12 years. This year has been one of the busiest as the need for COVID-19 related podcasts continues. The podcasts support both physicians and patients as the recognised world leader in educational emergency care podcasts. The new EM Cases Summit conference was an additional exceptional success.
Dr. Don Melady continues to lead geriatric emergency education, knowledge translation and system change projects across North America and beyond. In October, he put on a successful program at the European Society of Emergency Medicine annual conference in Berlin. This is the 8th year of the Geriatric EM Fellowship that has produced leaders in geriatric emergency care now practicing in many other centres. Dr. Melady's international influence includes working with the US based Geriatric ED Collaborative https://gedcollaborative.com and as a member on the Board of Governors for the Geriatric ED Accreditation program - https://www.acep.org/geda/. He is also present on the international stage with the International Federation of Emergency Medicine, organizing a day-long pre-conference course and several tracks at ICEM in Melbourne, Australia and he continues as the chair of IFEM's Clinical Practice Committee. His book "Creating a Geriatric ED: A Practical Guide" has become the international go-to text for improving emergency care for
older patients.
The RBC Pathway to Peers continues to be a highly successful program in the Mount Sinai emergency department. Peer support workers are available seven days a week to assist young adults seeking care for mental health or substance use. It is highly valued by patients and staff and since inception has supported more than 4,000 young adults, by providing personalized real time support for care in an often intimidating environment. The RBC P2P team have submitted abstracts to several local, provincial and national conferences and have delivered multiple presentations and workshops to date.
These educational efforts are novel and impactful and demonstrate the power and influence of key SREMI leaders.
Reflections from the Chair 
It is a true honor to serve on the International Advisory Board of SREMI. The previous chairs, Dr. Brian Rowe and Dr. Chris Carpenter, blazed a path to guide the growth of SREMI through insights brought by the broad perspectives and experience of board members.
The board is grieving the sudden tragic death of Paul Hannam. As the Head of the NYGH emergency department, he shared and worked tirelessly toward a vision of an academic centre. He achieved and contributed so much and will be greatly missed.
Emergency care plays a central role in our health care systems and SREMI is an important contributor and catalyst to ensure that patient care is steadily improving and that the science of emergency care ranks among the best that medicine has to offer.
Despite increasing stress on our health system, we have seen our emergency colleagues…physicians, nurses and allied workers…meet incredible challenges. Research must help us improve individual patient clinical care, but also improve the environment and structure of the systems that supports care and care providers. As we try to live up to the model of
a Learning Health System, SREMI can be proud that it is a local, national and international influencer and leader through integrated research and education.
Research and education are not about the number of publications and courses. It is about the impact. Please enjoy reading the stories in this report…their message of impact is exceptionally clear.
Respectfully submitted,
Dr. Jim Christenson, MD, FRCPC
Professor, UBC Department of Emergency Medicine
Executive Medical Director, BC Emergency Medicine Network
Co-Director, BC Resuscitation Research Collaborative
I acknowledge and am grateful to be able to live, work and play on the traditional, ancestral and unceded territory of the Coast Salish peoples, including the xʷməθkʷəy̓əm (Musqueam), Səl̓ílwətaʔ (Tsleil-Watuth), and Skwxwú7mesh (Squamish) Nations