Chair's Report to the Board
International Advisory Board Chair: Dr. Jim Christenson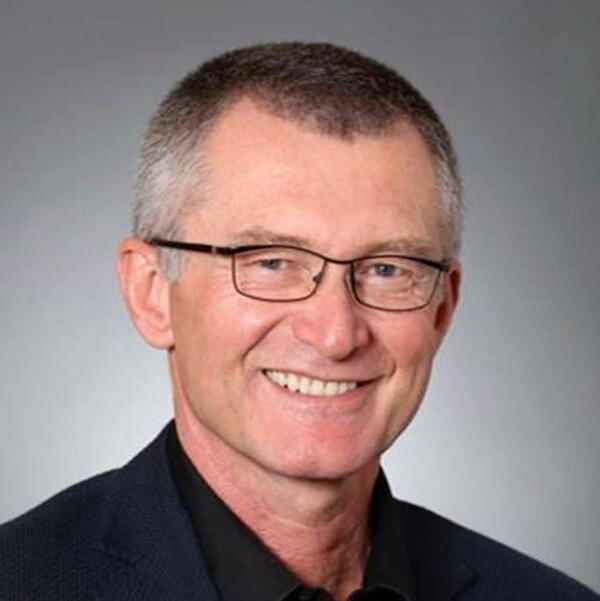 I am delighted to welcome you to the 7th Annual Schwartz/Reisman Emergency Medicine Institute (SREMI) International Advisory Board (IAB) Meeting and to this 2021 SREMI Annual Report. 
The COVID-19 pandemic has continued over the past 12 months with wave after wave decimating health care systems and causing as yet unquantified morbidity and mortality well beyond those afflicted with serious illness directly related to the SARS-CoV-2 virus. It is a credit to our community of emergency care providers that they never waivered from the clinical challenges this posed as they courageously met the health care needs of society. Initially, there was some breathing space as emergency volumes fell off by 20% or more allowing clinicians to retool and learn how to protect themselves and patients in the ED. More recently however, volumes are back to normal or higher, and still with the need to practice isolation from an even more contagious variant. It is now taking its toll, staff are exhausted and emotionally drained, as they bravely carry on, praying that the deluge will soon be over. 
The world of research has been directly impacted by policies that required cessation of clinical trials and a shift of funding to studying the nature and impact of the pandemic itself. With all of that in mind, we should be incredibly proud of the SREMI researchers and educators. Remarkably, they have shown the world how an academic program can grow despite such a difficult environment. We can only speculate what even greater achievements might have been accomplished if we did not have to cope with a pandemic. This report highlights some of SREMI faculty accomplishments and contributions to improving  emergency care in 2021.
Leadership
Director Dr. Bjug Borgundvaag and Research Director Dr. Shelley McLeod have been inspiring leaders during these challenging times. Dr. Borgundvaag is a model mentor as an effective clinician/scientist/administrative leader. While managing and supporting the research teams and their growth, Dr. McLeod also recieved an award from the International Federation of Emergency Medicine for her WHO work on a living systematic review and network meta-analysis of COVID-19 science. SREMI also was awarded an Ontario Health contract for Shelley to evaluate Virtual Urgent Care in Ontario during the pandemic. Dr. Catherine Varner was appointed as the Deputy Director of SREMI to help manage the growth of the program. Catherine also was the first physician to win the CAEP journalism award and brings her considerable communication skills to the leadership team.
North York General Hospital and Sinai Health Collaboration
This year the power of aligning two great institutions was demonstrated more than ever before. Both hospital groups enhanced academic productivity. Notably, under the leadership of Dr. Rohit Mohindra, the NYGH academic program expanded exponentially. The investment in research leadership and the support offered by the SREMI family was critical to this growth. NYGH ED clinicians published 7 peer reviewed articles and collaborated on successful grants with Dr. Jacques Lee. Dr. Mohindra's mentoring of local students and residents has moved NYGH to be an exceptional teaching center not only for clinical care, where it has always been prominent, but now also for academic pursuits. Less well known is the leadership role Dr. Mohindra plays in the Canadian Resuscitation Outcomes Consortium where he chairs the Training Committee for graduate students and young investigators in resuscitation science from across the country, coordinating mentorship and educational rounds. NYGH is a shining example of how a large community hospital can contribute and lead academic activities in emergency care.
SREMI Research Activities
As a research institute, SREMI has had a world class output this year. Researchers have received $1.4M in grants as Principal Investigators and $5M as co-investigators. Faculty have presented 9 abstracts at international meetings and 14 at national meetings, as well as 19 other national and international invited presentations. SREMI faculty received 16 academic recognitions and published 49 peer-reviewed publications! This impressive record included and influenced the areas of geriatric EM, general EM, cardiovascular, COVID-19, triage and flow, mild traumatic brain injury, and early pregnancy. A testament to the broad strength of the team. The report covers more detail of the work and impact of each faculty member.
SREMI Education and Support Programs 
EM Cases (https://emergencymedicinecases.com/) by Dr. Anton Helman is disseminated with SREMI support and is very highly valued in the emergency medicine community. It is the most downloaded emergency medicine podcast in Canada, with now over 14 million downloads. This year has been one of the busiest as the need for COVID-19 related podcasts continues. The podcasts supports both physicians and patients as the stories in the report demonstrate. This year, Anton is expanding his conference offering to include a Cases Summit in November 2021. There is no doubt it will be a great success and enhance what is already the best Free Open Access Meducation (FOAMed) resource available. 
Seniors have suffered more than any other group due to COVID-19. Dr. Don Melady continues to lead  geriatric emergency education, knowledge translation and system change projects across North America, and be the geriatric resource for emergency care clinicians particularly related to COVID-19. This is the 7th year of the Geriatric EM Fellowship and the current fellow, Dr. Marie-Pier Lanoue, is updating and expanding the hugely successful educational website https://geri-em.com. Previous fellows are now leading programs from Victoria to Quebec City. Dr. Melady's international influence includes working with the US based Geriatric ED Collaborative https://gedcollaborative.com, as a member on the Board of Governors for the Geriatric ED Accreditation program https://www.acep.org/geda/, and as the vice-chair of IFEM's Task Force on Virtual Education Events. His upcoming book "Creating a Geriatric ED: A Practical Guide" will be the international go-to text for improving emergency care for older patients.
The RBC Pathway to Peers is a unique and highly successful Mount Sinai program in partnership with Stella's Place. Peer support workers are available seven days a week in the emergency department to assist young adults seeking care for mental health or substance use. It is highly valued by patients and staff and since inception has supported 2131 young adults, by providing personalized real time support for care in an often intimidating environment. These educational efforts are novel and impactful and demonstrate the power and influence of key SREMI leaders.
Reflections from the Chair 
I am incredibly proud to be a part of the International Advisory Board of SREMI and deeply honoured to have been asked to chair. The previous chairs, Dr. Brian Rowe and Dr. Chris Carpenter, are amazing leaders in emergency medicine and have helped to guide the growth of SREMI through the insights brought by the broad perspectives and experience of the board members. Emergency medicine is no longer the young specialty in the world of medicine. It has expanded its influence and respect to its rightful place as a critical component of our health care system both in the broad range of specialty services but also as an important component of primary care. 
During these times of the pandemic and increasing stress on our health system, we have seen our emergency colleagues - physicians, nurses and allied workers - meet incredible challenges. Research must help us improve individual patient clinical care, but also improve the structure of the systems that support care providers. Research and education are inextricably linked and must be integrated into clinical care if we are to act as a true Learning Health System. SREMI now holds its head high as a major leader and influencer in emergency care improvement nationally and globally, through research and education. This is an amazing achievement, given its short history, its faculty have contributed so much.
Research and education are not about the number of publications and courses. It is about the impact. Please enjoy reading the stories in this report…their message of impact is exceptionally clear.
Let's all celebrate the collective achievements of SREMI!
Respectfully submitted,
Dr. Jim Christenson, MD, FRCPC
Professor, UBC Department of Emergency Medicine
Executive Medical Director, BC Emergency Medicine Network
Co-Director, BC Resuscitation Research Collaborative
I acknowledge and am grateful to be able to live, work and play on the traditional, ancestral and unceded territory of the Coast Salish peoples, including the xʷməθkʷəy̓əm (Musqueam), Səl̓ílwətaʔ (Tsleil-Watuth), and Skwxwú7mesh (Squamish) Nations