Geriatric Emergency Medicine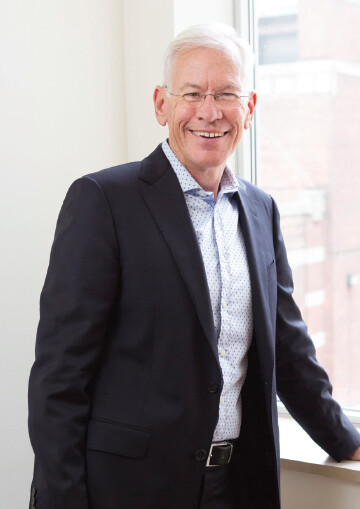 Dr. Don Melady continues his work with SREMI focused on promoting excellent care of older ED patients in Sinai's own ED and on disseminating and implementing the concept of the older person-friendly ED, nationally and internationally.
This year Dr. Melady's book, Creating a Geriatric Emergency Department, co-authored with the American gerontologist, Dr. John Schumacher, was published by Cambridge University Press. It was released in the UK in February 2022 and in North America and the rest of the world in April. It has been selling steadily in the first eight months and has received excellent feedback from its international target audience. It is the only text to address the system-level, policy, and practical aspects of making process and structural changes required to improve care of older ED patients.
Under Dr. Melady's direction, SREMI continues to host Canada's only clinical fellowship in Geriatric Emergency Medicine. In the 2020-21 academic year, Dr. Marie-Pier Lanoue, FRCPC, a graduate from Université Laval joined the SREMI team for a one-year fellowship. Dr. Lanoue worked on several projects including the complete revision of the SREMI supported e-learning resource www.geri-EM.com originally created with an Innovation Fund grant in 2013. She updated the content, added two new modules, and enhanced the user experience by transitioning to a new learning platform. The new modules are now permanently housed on the website of the Geriatric ED Collaborative https://gedcollaborative.com/online-learning/.
Dr. Lanoue worked on two first-author publications, one recently accepted at CJEM. In the academic year 2022-23, two more fellows joined the SREMI team: Dr. Kira Gossack-Keenan, a fifth-year resident from UBC; and a first international fellow, Dr. Ranjeev Kumar, from Singapore. Currently, there are former fellows or other Geri EM trainees working in almost every Canadian province. Dr. Melady became the immediate past-chair of the CAEP Geri EM committee. This committee produced a national policy statement that will impact the standard of care that exists for older people in Canada's EDs. Outside of Canada, Dr. Melady works with the American grant-funded Geriatric ED Collaborative https://gedcollaborative.com where he is responsible for its educational website; a series of international webinars (with monthly attendance of around 200); and system interventions at Advocate-Aurora in Wisconsin-Illinois, San Francisco hospitals, the Mayo Clinic, and the Veterans Administration. He presented virtually at the recent conference for the American College of Emergency Physicians and is on the Board of Governors for the Geriatric ED  Accreditation programme https://www.acep.org/geda/ which has reviewed and accredited 260 EDs across the US and around the world. His work with the International Federation of Emergency Medicine (IFEM) involved coordinating content from eight different clinical areas at the International Conference of Emergency Medicine in Dubai in June 2021 (virtual) which was presented as a successful educational marketplace. He is also the vice-chair of IFEM's Task Force on Virtual Education Events.  
Dr. Melady remains active in the CAEP Geriatrics EM committee and has helped create and present two national courses attended by Canadian physicians on acute care of older patients. The group presented CAEP National Grand Rounds in April 2022, introducing the new CAEP policy on geriatric ED care.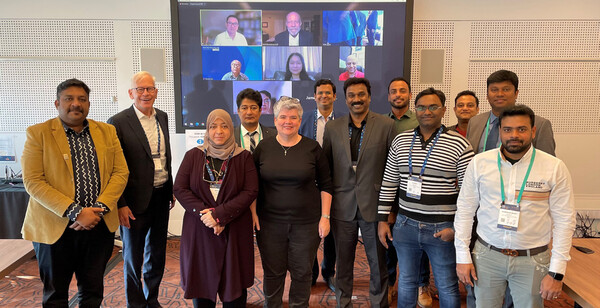 This year Dr. Melady also presented on the international stage with the International Federation of Emergency Medicine, organizing a day-long pre-conference course and several tracks at ICEM in Melbourne, Australia. He continues as the chair of IFEM's Clinical Practice Committee which brings together the leads of all the clinically relevant bodies in 45 national EM organizations and is actively involved in planning the ICEM 2023 conference in Amsterdam. At the American grant-funded organization The Geriatric ED Collaborative, he creates and hosts a widely attended bi-monthly webinar series on various topics in geriatric ED care. He also creates content and support for the group's website https://gedcollaborative.com. He is on the Editorial Board of the nascent Journal of Geriatric Emergency Medicine which has developed a strategic plan that includes being PubMed indexed by the end of 2023. Funded by the American Association of Retired People, he co-created (with Dr. Maura Kennedy of Harvard University) and produced two educational videos on dementia and delirium care in the ED. https://videos.aarp.org/detail/video/6312717202112/dementia-in-the-ed:-providingbetter-care-for-older-ed-patients AND https://videos.aarp.org/detail/video/6312716791112/deliriumin-the-emergency-department:-serious-costly-andpotentially-deadly.