Geriatric Emergency Medicine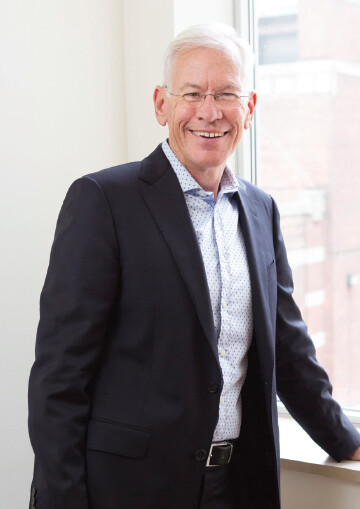 The COVID-19 pandemic has been devastating for seniors' health and well-being, and ensuring the emergency department is a safe haven for older adults facing acute illness has never been more urgent. 
Dr. Don Melady, a world-renowned expert in the design of geriatric-friendly emergency departments and the Geriatric Emergency Medicine (Geri EM) Lead at SREMI, was called upon by multiple international organizations to provide his input to caring for seniors in the face of the pandemic. In addition to providing this guidance to emergency medicine clinicians globally, over the last year Dr. Melady has continued to lead education, knowledge translation and system change projects across North America.
This marks the seventh year of the SREMI-based fellowship in Geri EM, the only one of its kind in Canada and only one of six in North America (the others are at Harvard, Johns Hopkins, UNC, Beaumont, UC Davis). Over the past seven years, eight emergency physicians have completed six or twelve months of advanced training in this field.  They are now working in Canadian health systems from Victoria to Quebec City. Two of their stories are in the side bars. This year's Geri EM fellow, Dr. Marie-Pier Lanoue, is updating and expanding the hugely successful educational website https://geri-em.com with funding provided by the American John A. Hartford Foundation. The first international Geri EM fellow from Singapore will start in 2022.
Dr. Melady became the immediate past-chair of the CAEP Geri EM committee. This committee produced a national policy statement that will impact the standard of care that exists for older people in Canada's EDs.
Outside of Canada, Dr. Melady works with the American grant-funded Geriatric ED Collaborative https://gedcollaborative.com where he is responsible for its educational website; a series of international webinars (with monthly attendance of around 200); and system interventions at Advocate-Aurora in Wisconsin-Illinois, San Francisco hospitals, the Mayo Clinic, and the Veterans Administration. He presented virtually at the recent conference for the American College of Emergency Physicians and is on the Board of Governors for the Geriatric ED Accreditation programme https://www.acep.org/geda/ which has reviewed and accredited 260 EDs across the US and around the world. His work with the International Federation of Emergency Medicine (IFEM) involved coordinating content from eight different clinical areas at the International Conference of Emergency Medicine in Dubai in June 2021 (virtual) which was presented as a successful educational marketplace. He is also the vice-chair of IFEM's Task Force on Virtual Education Events.  
This past year, Dr. Melady was made a fellow of the IFEM in recognition of his contributions to the development of emergency medicine internationally. He also received the Gerson-Sanders Award from the Society for Academic Emergency Medicine, awarded to someone who "has made significant lifetime contribution to improving care for older adults in emergency medicine."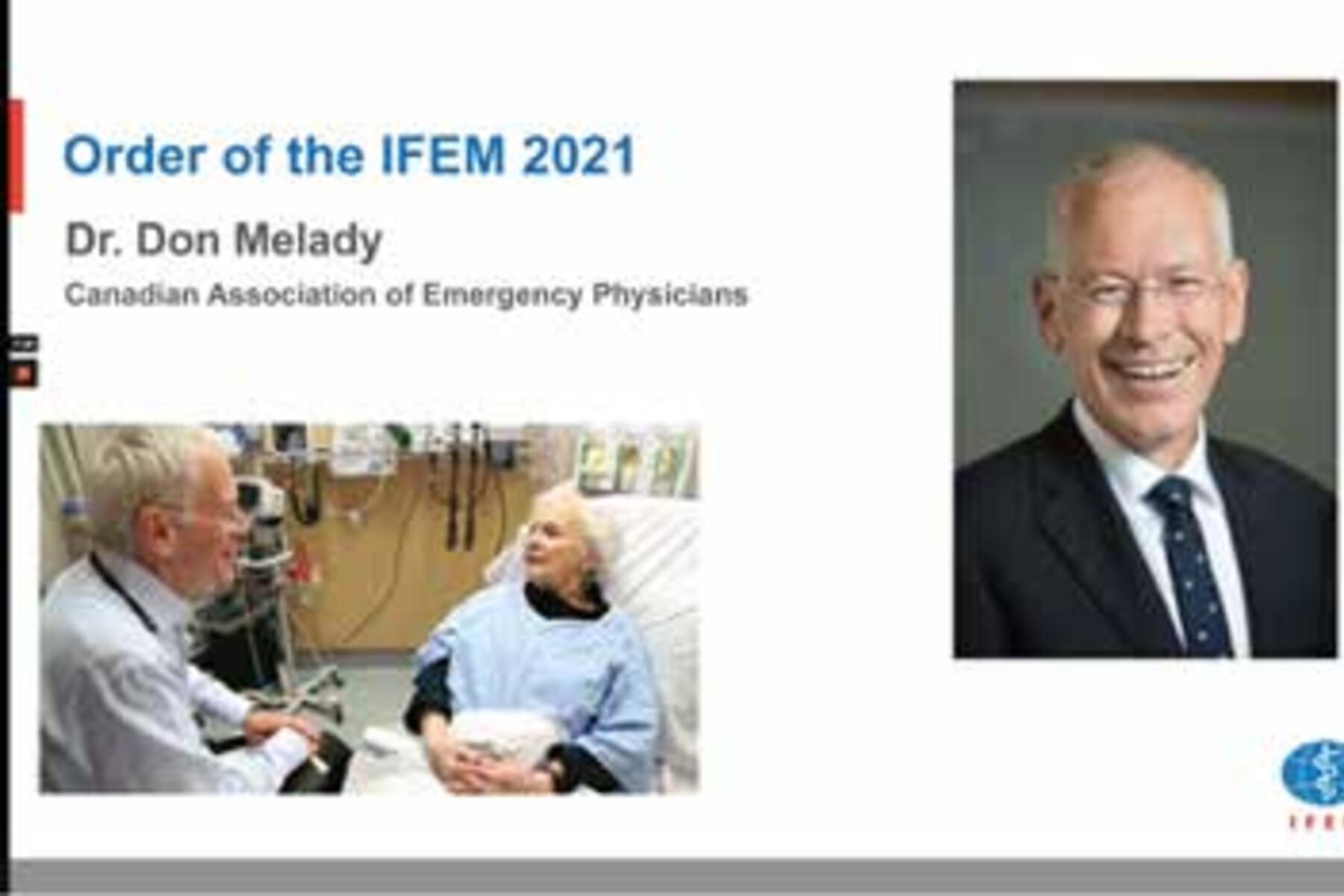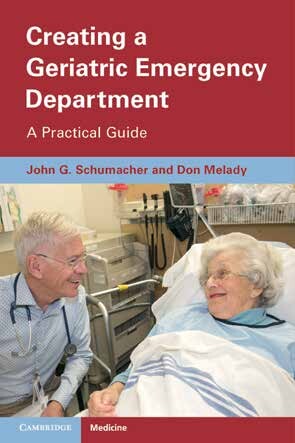 His principal pandemic project was writing a book with the American gerontologist, Dr. John Schumacher, published in February 2022 by Cambridge University Press. "Creating a Geriatric ED: A Practical Guide" will be the international go-to text for anyone wanting to change their ED and improve care of older patients.  
Dr. Melady would like to thank Ms. Penny Rubinoff and Bill and Cathy Graham for their generous support towards the Geriatric Emergency Medicine Program at SREMI.
Dr. Audrey-Anne Brousseau. 
After completing SREMI's Geriatric EM fellowship, I returned to a faculty position at Université de Sherbrooke. Using the knowledge and skills I learned at Sinai Health, I developed our Geriatric ED program. Within two years of returning, our department successfully received accreditation by ACEP as a Level 2 Geriatric ED, which is the first in Canada. As a result of that experience, I was asked to lead a Quebec Ministry of Health project to create a pathway for all the EDs in the province to improve care of older patients. I also completed a teaching certificate during the fellowship, which enabled me to organize two courses for Quebec emergency physicians and nurses on clinical topics in geriatric ED care. The first one in 2019 was attended by 200 people (live), and the second in 2021 by 400 people (of which around 300 physicians). I think that course, which I couldn't have done without my experience from the SREMI fellowship, is changing the care that Quebec emergency physicians provide to older patients every day.  
 
Dr. Brittany Ellis
After completing the SREMI GEM fellowship, I was hired half-time by University of Saskatchewan to be an emergency physician EM (and to develop their local geriatric programmes) and half-time by the Saskatchewan Health Authority to be the provincial lead for geriatric emergency medicine. In the later role, I lead programs in EDs across the province to improve care of older people, for example Saskatchewan's first ED delirium pathway. I also am involved in research and have supervised multiple learners on projects relating to older people in the ED, as well as co-authored multiple peer reviewed publications. I am the current Chair of the CAEP Geriatric EM Committee where I recently led a year-long project to create a position statement for the CAEP Board regarding care of older people in EDs across Canada which has the potential to shape the ED standard of care nationally. I am confident in my ability to advocate for care of older people in the acute care setting, and routinely speak to and advise both health care and community organisations about related topics.  I think it is unlikely that I would have been offered these two roles or been able to complete these various projects without having completed my fellowship in Geriatric EM, and without the support and networking the SREMI fellowship program provided me.