SREMI Clinician Scientist Profile
Dr. Keerat Grewal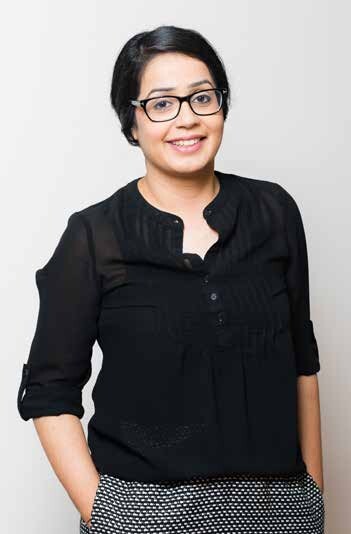 Patients with cancer use the emergency department frequently throughout their cancer journey, from diagnosis to treatment and survivorship. To date, very little is known about how these emergency department visits impact the outcomes for patients with cancer. SREMI Clinician Scientist Dr. Keerat Grewal is studying the relationship between the emergency department and patient outcomes throughout the cancer continuum.
In a recently accepted systematic review and meta-analysis, Dr. Grewal and colleagues found that patients who are diagnosed with cancer through the emergency department have worse outcomes in terms of poorer survival and more advanced stage at diagnosis compared to those diagnosed elsewhere. This first of its kind study will be published in the prominent journal Academic Emergency Medicine.
This year Dr. Grewal was awarded a CAEP Emergency Medicine Advancement Fund grant to study how patients in Ontario who are diagnosed with cancer through the emergency department access definitive cancer care. This work will lay the foundation to improve access to cancer care from the emergency department and improve outcomes for cancer patients.
Dr. Grewal also continues to study head injuries among older patients on blood thinners. This year she completed the iBLEED-ED study which examined the risk of intracranial hemorrhage in head-injured older patients seen in the emergency department and comparing these risks by anticoagulation status. One of the papers from this study was in the Canadian Medical Association Journal. In 2022 Dr. Grewal received the prestigious Faculty Award for Best Abstract, Presentation and Manuscript from the Society for Academic Emergency Medicine (SAEM) for this publication.
Two other sub-studies from the iBLEED-ED project were also published this year. These studies examined the risk of delayed intracranial hemorrhage in older patients with a head injury and compared the risk of intracranial hemorrhage between different direct oral anticoagulants. Dr. Grewal presented her work on older patients with head injuries at CAEP National Grand Rounds in February 2022.
Dr. Grewal is active with various local and national emergency medicine initiatives. She is a member of the University of Toronto Emergency Medicine Resident Academic Project committee and is on the CAEP Scientific Planning Committee for continuing medical education webinars. She was also a track chair for the 2022 CAEP Annual conference. Dr. Grewal continues to mentor medical students and residents, supervising multiple successful resident and medical student research projects in the past year. One of these was a systematic review and meta-analysis on the use of intra-articular lidocaine versus intravenous sedation for closed reduction of acute anterior shoulder dislocation in the emergency department. This work led by University of Toronto emergency medicine resident Dr. Arjun Sithamparapillai won the Top 2022 CAEP Resident Research Award.