SREMI Research Chair
Dr. Jacques Lee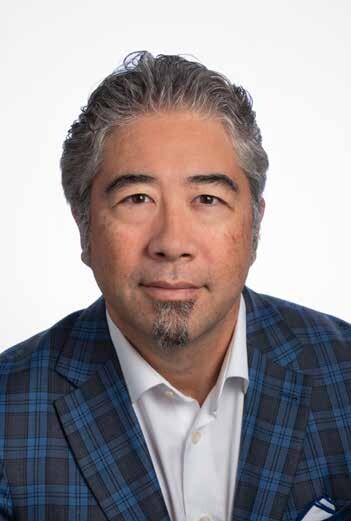 Research can take decades before it changes clinical practice at the bedside. However, SREMI's Research Chair in Geriatric Emergency medicine has firmly established a robust research program addressing the most pressing health care concerns of older Canadians. For his research success, Dr. Lee was awarded the 2022 Grant Innes Award for the best emergency medicine research abstract at the Canadian Association of Emergency Medicine Annual Scientific Meeting. 
Social Isolation and Loneliness 
Responding to the isolation enforced by the COVID-19 pandemic, Dr. Lee obtained funding and partnered internationally to test a promising Australian intervention. The HOW-RU? (HOspitals WoRking in Unison) intervention connects older isolated people with trained "volunteer peers" over 60 years of age. Dr. Lee's team has trained over 57 volunteers, screened 3,983 participants and enrolled 126/142 participants into the trial. This trial will assess the success of the HOW-RU program and test whether adding video conferences has advantages over telephone. 
While the formal statistical evaluation must await trial completion, Dr. Lee's team has received extremely encouraging feedback about the beneficial impacts from both program recipients and the volunteers delivering the program, including a participant who said, "I truly look forward to the weekly calls now!" 
The extensive media coverage of this project (CBC's The National, The Toronto Star, Global and CTV News) has also significant raised awareness of the plight of older, isolated people across Canada, leading to a number of new partnerships. Having seen the media stories, Western University medical student David Zheng contacted Dr. Lee. David and Dr. Lee are now working on a project to determine if inter-generational contact with younger volunteers has advantages over peer volunteers. In addition, Dr. Lee is working with a not-for-profit organization that teaches older people to create visual arts on-line. In July they launched a collaborative project to determine if visual arts can combat loneliness and social isolation. To date, the participant feedback has been extremely positive. 
Ongoing Research and New Directions
Dr. Lee has also continued his work in delirium, a poorly understood and deadly condition that disproportionately affects hospitalized patients. Dr.Lee obtained a five-year, $850,000 grant from the Canadian Institutes of Health Research and created a multi-institutional, multi-disciplinary team to investigate the underlying pathophysiology of delirium using urine metabolomics. Despite many challenges associated with COVID-19, Dr.Lee has obtained provincial REB approval and will begin enrolling participants in the November 2022. This study has the potential to develop a simple urine test to detect impending delirium in older people with hip fractures, as well as providing fundamental insights into the pathophysiology of delirium that may provide novel treatments and prevention strategies. 
Training the Next Generation of Leaders
Dr. Judah Goldstein started as the inaugural SREMI post-doctoral research fellow in January 2022. In the past year, Dr. Goldstein has completed a formal curriculum in Geriatric Emergency Medicine research- methodology, has developed a research proposal for CIHR, commenced a pilot study testing the use of community paramedics to avoid unnecessary hospitalizations, supervised a summer research student, and is revising a textbook chapter on Geriatric Emergency Medicine (Brocklehurst). 
Dr. Lee is also supervising a MSc student (Sara Corvinelli) who is researching motor subtypes of delirium.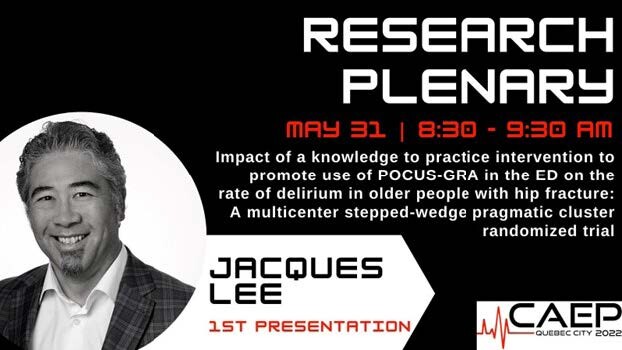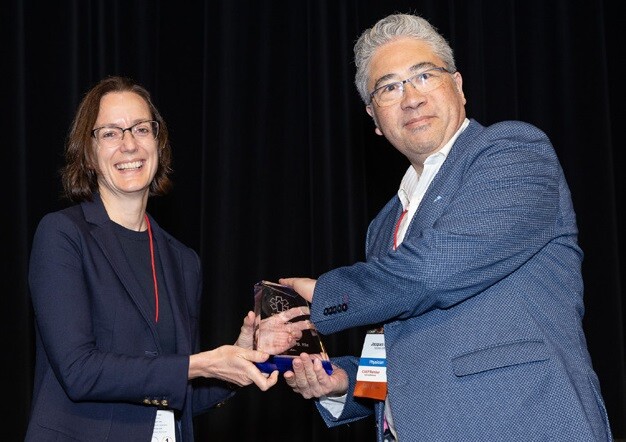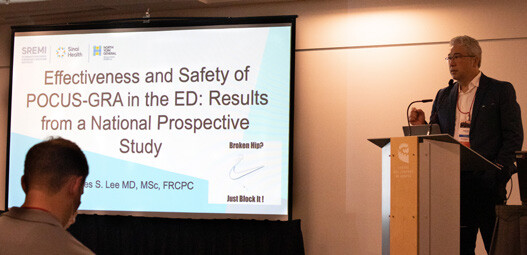 Ongoing Research and New Directions
Dr. Lee also received a five-year $850,000 grant from the Canadian Institutes of Health Research to determine if a simple urine sample can detect delirium in older people with hip fractures. The goal of this study is to shed light on this poorly understood, deadly condition that affects to up 30% of older people with hip fractures. Using "metabolomics", Dr. Lee and his team will search for a chemical signal that can help better understand, diagnose and treat delirium. Critically, this funding ensures staffing to support prospective research for the next five years and will allow the support of a national collaborative GEM research network.  
Training the Next Generation of Leaders
In collaboration with Dr. Don Melady, in 2021 Dr. Lee developed a novel curriculum designed to inspire and train the next generation of leaders in GEM research. The curriculum has been adapted for undergraduate, graduate and postgraduate learners and uses current educational best practices to maximize engagement. Nine learners took part in the summer of 2021, including two undergraduate, four medical students, one graduate student and one clinical fellow. In addition, Dr. Judah Goldstein will start the inaugural SREMI post-doctoral fellowship in January 2022.