RBC Pathway to Peers
The RBC Pathway to Peers (P2P) program helps young people between the ages of 16 to 29 years navigate the fast-paced and sometimes intimidating emergency department, providing comfort, care and information to those who need it most. Led by SREMI and in partnership with Stella's Place, the program's peer support workers are available seven days a week in the emergency department, collaborating with the healthcare team to assist young adults seeking care for mental health or substance use. The peers also assist patients by connecting them with community-based resources to support their long-term health. 
There continues to be terrific support for the RBC P2P program from the ED care team. As part of a comprehensive program evaluation, physicians and nurses shared overwhelmingly positive feedback about the impact of the RBC P2P program on patient care. In one of the evaluations an ED physician shared: "This program is phenomenal! The peer support workers add an entirely new level of care for this population. They are able to discuss concerns that may not have come up, provide support and are truly representative of what it means to offer whole person care."
In recognition of the program's positive impact, staff asked for increased access to peers in the ED. The program's peer support workers are now available up to 10 hours per day, seven days a week. Staff can also call the RBC P2P worker directly through a secure hospital phone and make electronic referrals to connect patients. An after-hours referral form was also created for telephone follow-up for when patients arrive when peers are not there. These connections were found to be a huge success.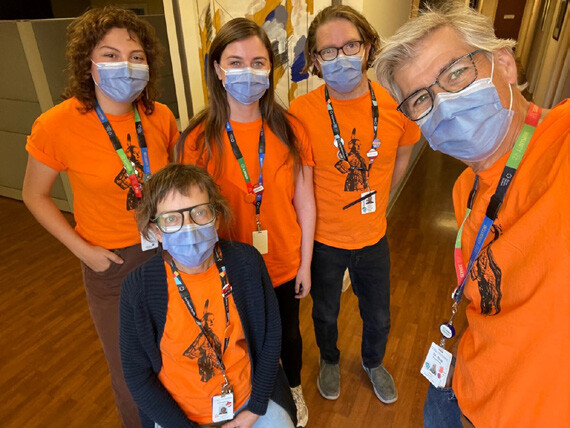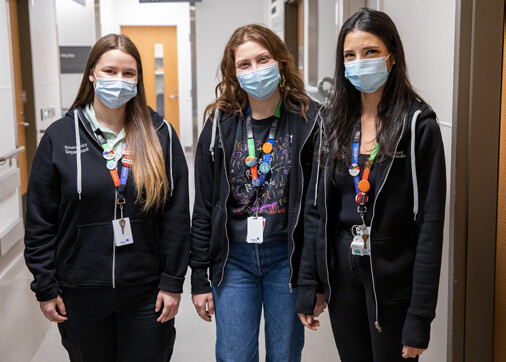 The RBC P2P team continue to reach out to various community agencies and universities in the area, increasing awareness of the program and looking for opportunities to support young adults who may be coming to the ED for mental health or substance use issues. People are now asking to see the peer during their ED visit. The P2P program has been featured in multiple community and hospital media campaigns, and the team was featured on a recent EM Cases podcast to discuss peer support in health care settings.
The RBC P2P team are recognized experts, advocates, and youth mental health champions within the broader hospital system. The P2P peer support workers and manager were invited to join the Systemic Bias and Racism Committee and the ED Addictions Working Group at Sinai Health, bringing a youth perspective to help recognize bias, reduce barriers and ensure inclusive trauma informed care for our patients. They also participated in simulation training pertaining to LGBTQ2S+ patients. These sessions simulate barriers that young LGBTQ2S+ patients face prior to and during an ED visit so that Sinai Health's team, can ensure inclusive and accommodating care in the department.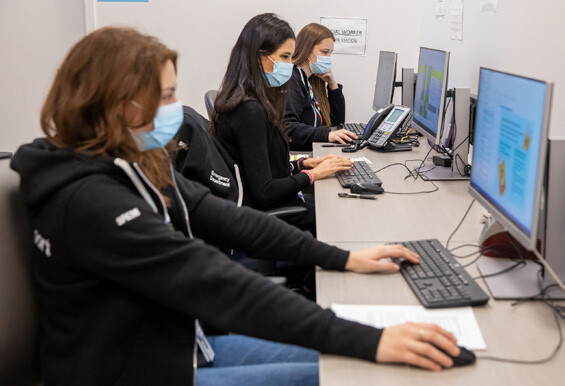 The RBC P2P team have submitted abstracts to several local, provincial and national conferences and have delivered multiple presentations and workshops to date. These abstracts presented information on how the RBC P2P program was conceived and implemented at Sinai Health, and the team have received requests for further information on how to replicate the program from several institutions. Recently, the team was invited to participate in a panel discussion at the Lived Experience Knowledge series at the youth network FRAYME conference.
Since its implementation in the Mount Sinai Hospital ED in May 2020, the RBC P2P program has supported more than 4,000 young adults. There is a growing need for peer support for young adults, and this program has a bright future. We would like to thank the RBC Foundation for their generous ongoing support of this program.