EM Cases Summit
Emergency Medicine Cases Summit: Bringing Together the Brightest Minds in Emergency Medicine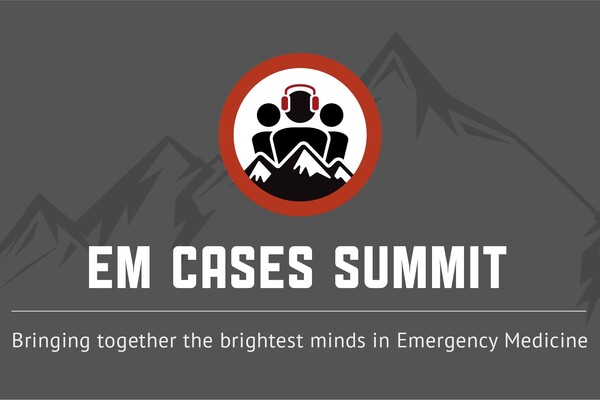 World-class speakers will give concise, high yield, up to date, cutting edge talks on practical practice-changing topics, followed by discussions with the audience, moderated by EM Cases' podcast host Anton Helman. Plus, procedure demos, quick rants, written summaries of the main talks, guided workouts and other interactive surprises and giveaways.
Who Should Attend?
The EM Cases Summit conference is designed for physicians, nurses and PAs to maximize learning of practical Emergency Medicine topics.
Day 1- Master Class
Day 2- Common Conundrums
Day 3- What's your approach to..?
For details- please visit https://emcasessummit.com/