Research Report
Dr. Shelley McLeod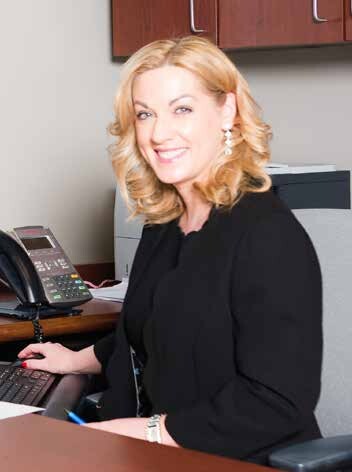 It has been a difficult year for SREMI faculty. COVID-19 continues to be disruptive, emergency departments (EDs) are facing significant strain, and we are grieving the unexpected and tragic loss of our friend and colleague, Dr. Paul Hannam. Despite these extraordinary challenges, this year has also shown our resilience and ability to step up, adapt, and be innovative. The academic achievements and productivity of our SREMI researchers and scholars remains impressive.
Research Impact
With 26 peer-reviewed publications in high-impact journals like Age and Ageing, JAMA Network Open, and Annals of Emergency Medicine, SREMI scientists continue to be leaders in academic research excellence. Since November 2021, SREMI investigators have won 7 research awards, acknowledging the important contributions we are making towards, emergency medicine on the national and international stage.
For his multi-centered randomized trial on the use of ultrasound guided  regional anesthesia for older patients with a hip fracture, SREMI Research Chair, Dr. Jacques Lee, won the Canadian Association of Emergency Physicians (CAEP) 2022 Grant Innes Research Award. Dr. Lee delivered the top plenary presentation at the CAEP 2022 conference, showcasing the very best of Canadian emergency medicine research this year. Dr. Lee found that point-of-care ultrasound guided regional anesthesia administered by emergency physicians resulted in safe, fast and effective pain management for older people with a hip fracture.
SREMI clinician scientist, Dr. Keerat Grewal won the Society for Academic Emergency Medicine 2022 Faculty Award for Best Abstract, Presentation, and Manuscript for her research publication in CMAJ on the risk of intracranial hemorrhage between direct oral anticoagulants in older patients seen in the ED with a head injury. Dr. Grewal's work on ED volumes and outcomes for appendicitis and ectopic pregnancy diagnoses during the COVID-19 pandemic was also selected as one of the CAEP 2022 top research posters. Finally, Dr. Grewal and I supervised Dr. Arjun Sithamparapillai, an emergency medicine resident, on a systematic review on intra-articular lidocaine versus intravenous sedation for closed reduction of acute anterior shoulder dislocation in the ED, which won the CAEP 2022 Top Resident Research Award.
Dr. Catherine Varner, SREMI Deputy Director and clinician scientist, won the CAEP 2022 Best Medical Education Innovation Award for the creation of a web-based education platform for patients experiencing symptoms of early pregnancy loss. This online platform aims to improve patient understanding of pregnancy loss and provides tools for symptom monitoring and psychological supports.
Over the past year, SREMI clinician scientist Dr. Rohit Mohindra continued to build the emergency medicine research program at North York General Hospital, while successfully leading and collaborating in multiple projects including the implementation of a point-of-care ultrasound image archiving system. Dr. Paul Hannam was the senior author on the resulting publication from this work which won the CAEP 2022 Emergency Ultrasound Committee Research Award.
Earlier this year I completed the provincial evaluation of Ontario's virtual urgent care pilot program. Dr. Howard Ovens was the executive sponsor of the evaluation. The report questioned if virtual care is a service emergency physicians and nurses should be providing in the context of severe emergency workforce shortages. This work has helped to inform provincial policy decisions on how best to structure virtual care services across the province.
SREMI continues to grow our academic profile locally, nationally and internationally. Many of our faculty were invited speakers and track chairs at CAEP 2022 and are vital members of international, national and provincial committees, working groups and panels.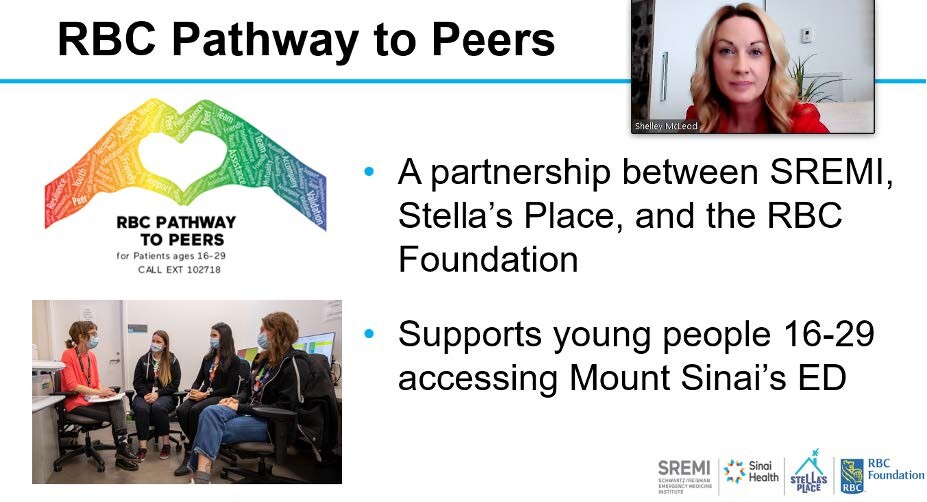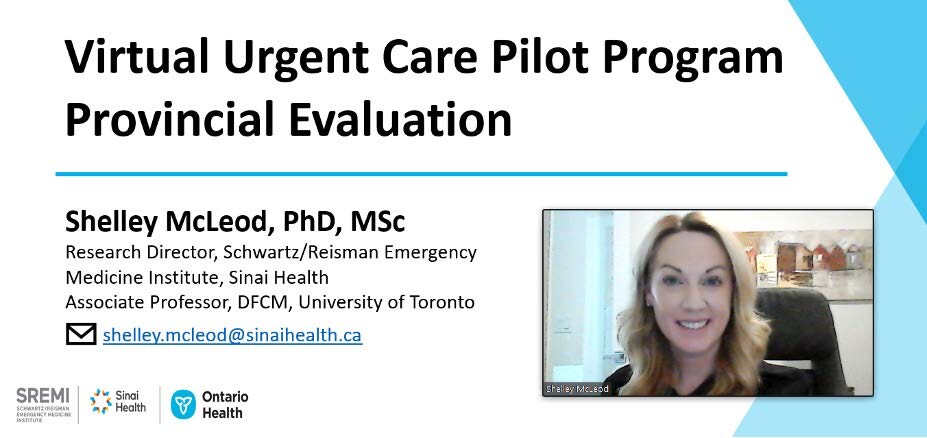 External Grant Funding
Dr. Grewal received a grant from the CAEP emergency medicine advancement fund to explore current pathways to cancer care for patients diagnosed with cancer in the ED and examine facilitators and barriers to optimal cancer care for these patients. Dr. Grewal hopes to use the results of this study to lay the foundation towards standardizing referral pathways to specialized cancer care from the ED.
Dr. Varner also received a grant from the CAEP emergency medicine advancement fund to examine if there is an association between ED utilization within 20 weeks of pregnancy and risk of severe postpartum maternal and neonatal morbidity. Building on her exceptional research program in early pregnancy, Dr. Varner has received substantial donor funding to launch a new program called Virtual Wraparound Care, where specialized nurse practitioners will be available to support patients as they experience symptoms of pregnancy loss and ensure they have access to timely follow-up care.
Dr. Mohindra received funding from the ICES to evaluate impact of the NYGH virtual care follow-up program. The program seeks to build on the foundation of the in-person visit by standardizing early ED follow-up virtual care and improving care transitions.
Finally, I have received significant funding from the Ontario Ministry of Health to lead the POWER 3 study, which is a prospective multi-centered study of predictors of workload of emergency physicians working in 14 EDs across the province. This work will include revising the funding formulas used across the province to determine the hours of physician coverage required to adequately manage ED patients.
I would like to thank our Director, Dr. Borgundvaag for his encouragement and leadership, SREMI faculty and staff for rising to the challenges and seizing the opportunities that come with change, and thank our generous benefactors, whose support helps us adapt, evolve, and thrive in these unprecedented times. It has been a hard year, but we will learn from it, and we will enter 2023 and the coming years with renewed commitment to our mission, and a greater awareness of the importance of our work.
Respectfully submitted,
Shelley McLeod, PhD, MSc, MSc, BSc (hons)
Research Director, SREMI