NYGH Research Lead
Dr. Rohit Mohindra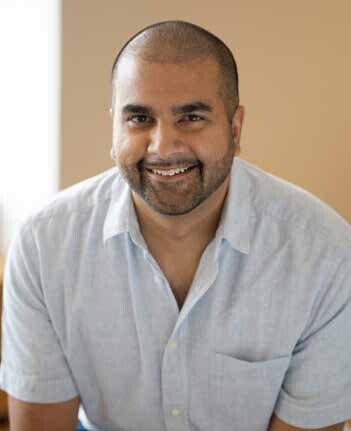 In early 2020, with COVID-19 spreading and the demand for critical care rising, emergency departments across Ontario prepared for worst possible scenarios. While North York General emergency department honed protocols and repurposed space for sick patients, Dr. Rohit Mohindra recognized adding emergency department research to the hospital's pandemic response was an obvious and important next step.  
"To quickly acquire information about a new virus, we needed large hospitals that were likely to see many COVID patients be part of a national research strategy" says Dr. Mohindra. Having spent the last two years building North York General's emergency research program, Dr. Mohindra and his team had the necessary personnel, technology and staff support to make significant contributions to the national COVID-19 registry and continued to build research collaborations with other departments and hospitals across Canada.
To facilitate ongoing studies in the department, Dr. Mohindra created a novel, web-based enrollment portal embedded within the electronic medical record. In addition, two ongoing projects pivoted to remote patient enrollment which allowed research assistants to administer surveys and enter clinical data safely and securely from home.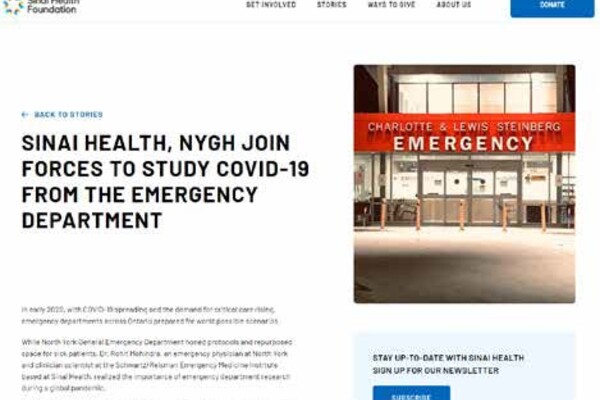 After a busy year of adapting to the pandemic-era emergency department environment, Dr. Mohindra and his team continued research collaborations with critical care, surgery, and in this year alone, clinicians in the North York General Hospital Emergency Department published seven peer-reviewed publications and supervised numerous medical students and residents. Dr. Mohindra was also successful obtaining grant funding for four research projects as a co-investigator, including two collaborations with SREMI Research Chair, Dr. Jacques Lee. The emergency department at North York will be critical for the enrollment of patients for both of Dr. Lee's studies detecting delirium in hip fracture patients and social isolation and loneliness in older adults.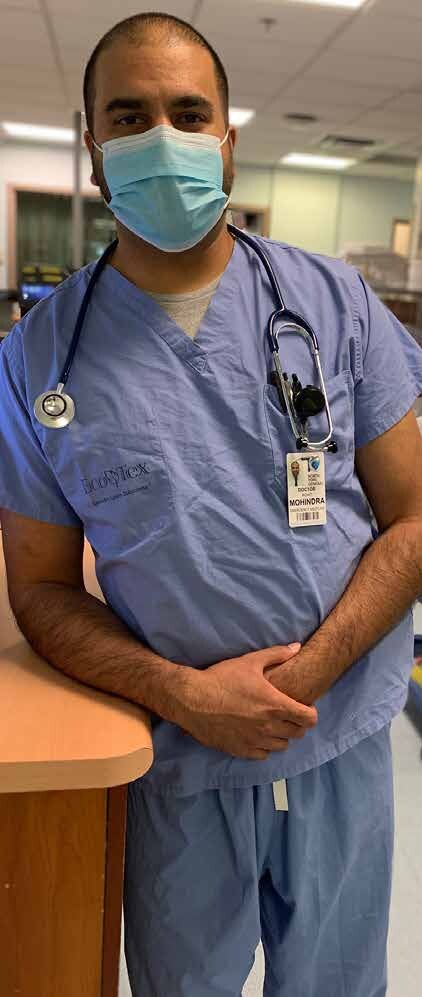 With more than 65 percent of all hospitalizations taking place in non-academic centres in Canada, Dr. Kevin Katz, clinician researcher and Medical Director of Infection Prevention and Control at North York General Hospital, says conducting research in large volume community hospitals is a no-brainer. "North York General is a leading community academic hospital. We strive to provide leading edge diagnostics and therapeutics to our patients through applied research." More eligible patients, more efficient study enrollment and wider study recruitment leads to faster implementation of study results, improved patient outcomes and lower health care costs, says Dr. Katz, and "Dr. Mohindra and the entire NYGH emergency department are leading the way."
The pandemic has brought clinical research to the forefront and has also shown the reliance of the Canadian health care system on emergency departments, says Dr. Mohindra. "COVID has shown us how quickly we can get research launched while ensuring it is safe, and it has also shown us ways to make care better. We always put patient care first, so looking for ways we can do it better is a natural extension of what we are already trying to do."
Looking forward to 2022, the emergency department research team at North York General Hospital will build on this infrastructure and will make research a seamless part of providing care in the department.