EM Cases Course
Emergency Medicine Cases: The Audio Program Where Experts Keep You in the Know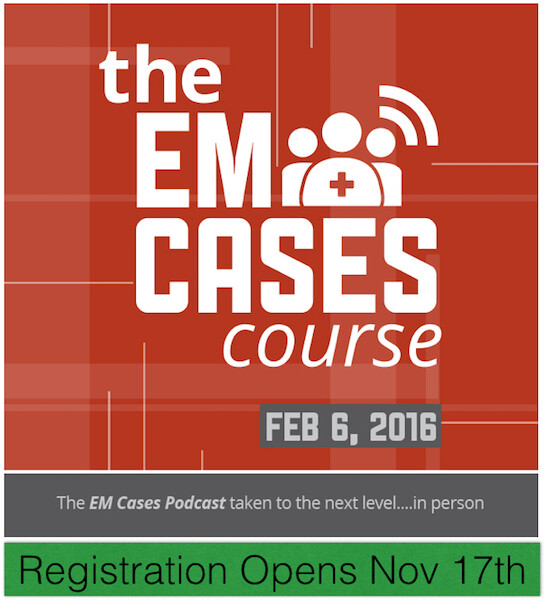 The EM Cases course combines the current effective principles of adult learning, namely small group problem-based learning, the flipped classroom and asynchronous multimodal learning, in a unique and intimate learning experience for participants.
The EM Cases podcasts are the springboard for learning and set the stage for the EM Cases Course. In this one day program, participants will have the opportunity to learn first hand the tacit knowledge and clinical pearls and pitfalls on a variety of topics from leading experts in emergency medicine.
Key clinical topics that participants can choose from will include anticoagulants and bleeding, airway strategies, orthopedic pearls and pitfalls and more. The course will feature the first ever Live EM Cases Podcast recording in which participants are encouraged to contribute to an EM Cases podcast, as well as a simulation workshop with expert commentary and feedback. Participants will also get access to a FOAMed bar where they can learn tips and tricks on how to navigate Free Open Access Medical Education resources from the EM Cases Team.